Event Details
Below are the details of the event you selected:
Meadowhall - Long Sutton Departure
Venue: Sheffield
Wednesday 28 Nov 2018
Tickets Remaining: 9
---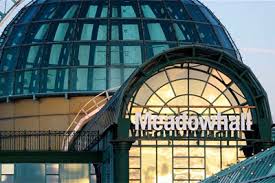 Coach departs from Long Sutton at 8am, departing from Meadowhall at 6.30pm
Shop the latest high street and designer fashions, browse the extensive beauty offering for both products and indulgent spa services, and let the 280 stores inspire your gift ideas. And, with the new Oasis Dining Quarter you will be spoilt for choice when it comes to dining. Whether it's a bite to eat or a meal with friends and family, you won't be disappointed with what's on offer - from Thai and Japanese to Italian, American and good old British! Meadowhall is the region's favourite shopping destination. Meadowhall covers 1.5 million sq ft of floor space and inhabits 280 stores from top independent and international brands that attract over 25 million visitors per year. Ever since it opened in 1990 on the site of a former steelworks, Meadowhall's been the place to shop in the region.
For up to date information on all our events please visit our
facebook page