Event Details
Below are the details of the event you selected:
Cirque Du Soleil - Luzia
Venue: Royal Albert Hall, London
Friday 17 Jan 2020
Tickets Remaining: 9
---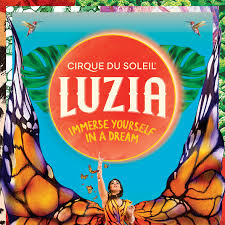 Price includes seat in Stalls Block J (Normal ticket price £83) and coach
Coach departs from Spalding at 10am
Cirque du Soleil return to London's Royal Albert Hall in 2020, bringing their dazzling luminous spectacle, Luzia to Europe for the first time. Luzia takes you to an imaginary Mexico, like in a waking dream, where light ("luz" in Spanish) quenches the spirit and rain ("lluvia") soothes the soul. With a surrealistic series of grand visual surprises and breathtaking acrobatic performances, Luzia cleverly brings to the stage multiple places, faces and sounds of Mexico taken from both tradition and modernity.
For up to date information on all our events please visit our
facebook page
Please make sure that you read our cancellation policy beofre you make a booking