Event Details
Below are the details of the event you selected:
Camden Markets
Venue: Camden
Sunday 03 Oct 2021
Tickets Remaining: 20+
---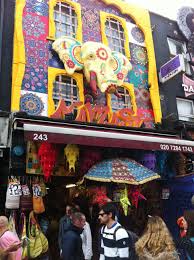 Coach departs from Spalding at 8am and departs from Camden at 5.30pm
Camden Town is a sea of entertainment. It overflows with a variety of colourful markets, shops, restaurants, bars, pubs, clubs, theatres and cinemas. The town attracts enormous crowds of Londoners and tourists alike. Camden Lock Market, by the canal, was the original craft market, established in 1974, but now has a much wider spectrum of goods on sale. Both this and the ever popular Camden Stables Market - centre of the alternative fashion scene, Camden (Buck Street) Market, the recently improved Camden Lock Village and Inverness Street Market - which thrived on local trade long before tourists discovered Camden, are all open every day, making the area well worth a mid-week visit. But it is at the weekend that the market scene jumps fully into life with all stalls and shops at the markets fully trading. The indoor fashion market at the Electric Ballroom opens on Sunday only. There is always something happening in the centre of Camden Town. Multitudes of shops and restaurants spill out on to the busy Main Streets. Days in Camden start slow and easy - shops and stalls open around 10am usually until 6pm, although some traders do stay open later.
For up to date information on all our events please visit our
facebook page
Please make sure that you read our cancellation policy before you make a booking