Event Details
Below are the details of the event you selected:
Melton Mowbray Victorian Christmas Market
Venue: Melton Mowbray
Friday 03 Dec 2021
Tickets Remaining: 20+
---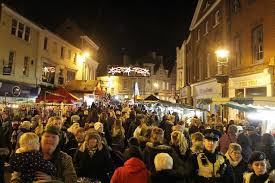 Coach departs from Spalding at 9.30am, departs from Melton Mowbray at 4pm.
This Christmas, Melton Mowbray town centre goes back in time to offer a traditional Victorian experience at the Victorian Fayre. Expect to find locals dressed up in classic Victorian attire and beware of the Victorian street beggars as you make your way around the stalls. There will be Victorian singing and dancing throughout the day with local children putting on a performance for visitors; why not have a dance or two to get into the Christmas spirit? Do not miss the Christmas Tree Festival held in St Mary's Church and the Festival of Cribs held at Sage Cross Church to get some ideas on how to decorate your tree at home. Do not forget to take home with you the all-important Melton Mowbray Pork Pies from Ye Olde Pork Pie Shoppe and some Melton stilton cheese from the Melton Cheeseboard.

For up to date information on all our events please visit our
facebook page
Please make sure that you read our cancellation policy before you make a booking