Event Details
Below are the details of the event you selected:
Oxford Christmas Market/Leisure/Shopping Day
Venue: Oxford
Saturday 04 Dec 2021
Tickets Remaining: 20+
---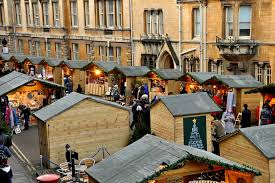 Coach departs from Spalding at 8am, departs from Oxford at 5pm
The city of dreaming spires will again be filled with festive joy as the Oxford Christmas Market returns to the heart of the city on beautiful and historic Broad Street. With the sound of choirs singing Christmas carols, market traders offering unusual and handmade gifts, colourful decorations brightening wooden stalls and the aroma of mulled wine and cinnamon drifting in the air - a visit to the Oxford Christmas Market is a truly magical Christmas experience. Come and join in the festivities. Come and get into the festive spirit.
For up to date information on all our events please visit our
facebook page
Please make sure that you read our cancellation policy before you make a booking