Event Details
Below are the details of the event you selected:
Wicked
Venue: Apollo Victoria Theatre, London
Saturday 13 Nov 2021
Tickets Remaining: 20+
---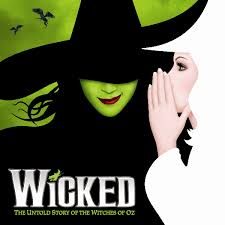 Price includes seat in the stalls (normal ticket price £77.75) and coach
Coach departs from Spalding at 9.30am
This show is recommended for ages 7+. Children under 3 cannot be admitted.
When Dorothy famously triumphed over the Wicked Witch of the West, we only ever heard one side of the story. Gregory Maguire's acclaimed 1995 novel, 'Wicked: The Life and Times of the Wicked Witch of the West', re-imagines the Land of Oz, creating a parallel universe to the familiar story written by L. Frank Baum and first published as 'The Wonderful Wizard of Oz' in 1900. Wicked tells the incredible story of an unlikely but profound friendship between two young women: the blonde and very popular Glinda and a misunderstood green girl named Elphaba. Following an encounter with the wonderful wizard, their friendship reaches a crossroads and their lives take very different paths. Glinda's unflinching desire for popularity see her seduced by power while Elphaba's determination to remain true to herself, and to those around her, will have unexpected and shocking consequences on her future. Their extraordinary adventures in Oz will ultimately see them fulfil their destinies as Glinda the good, and the wicked witch of the West.
For up to date information on all our events please visit our
facebook page
Please make sure that you read our cancellation policy before you make a booking