Event Details
Below are the details of the event you selected:
National Memorial Arboretum
Venue: Alrewas
Sunday 26 Sep 2021
Tickets Remaining: 20+
---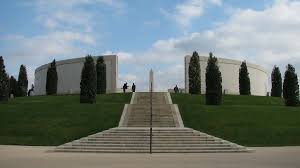 Coach departs Spalding at 8.30am

The National Memorial Arboretum is the UK's year-round centre of Remembrance. The expansive 150-acre site is centrally located in the National Forest in Staffordshire. Featuring over 330 thought-provoking memorials, nestled amongst lush and maturing woodland. Military and Civilian associations are represented alongside tributes for individuals. Rich in design and symbolism, the memorials and their fascinating stories are waiting to be discovered. The Arboretum is home to the striking Armed Forces Memorial which commemorates those who have been killed on duty or as a result of terrorism from the end of the Second World War to the present day. Alongside a new Remembrance Centre featuring exhibition spaces, coffee shop, large restaurant and gift shop; daily activities at the Arboretum include an Act of Remembrance, guided walks, buggy tours, a land train and a children's sensory play garden. A yearly programme of events for the whole family ensures there is lots for everyone to explore, discover and remember.
For up to date information on all our events please visit our
facebook page
Please make sure that you read our cancellation policy before you make a booking