Event Details
Below are the details of the event you selected:
Strictly Come Dancing: The Live Tour
Venue: Utilita Arena, Birmingham
Saturday 22 Jan 2022
Tickets Remaining: 20+
---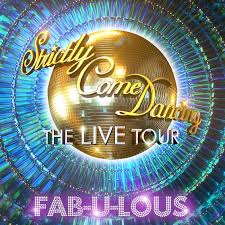 Price includes ticket in the Block 9 (Lower) and coach
Coach departs from Spalding at 10am
Acclaimed production of the long-running BBC show to dance its way across UK arenas The award-winning touring production of BBC's Strictly Come Dancing will return in 2022. Strictly Come Dancing: The Live Tour has wow-ed fans across the UK for fourteen years. The show's top professionals and celebrity guests grace arenas across the UK, bringing Strictly flavour to fans. Each night audience members are invited to enjoy a host of dances and take on the role of the judges.
For up to date information on all our events please visit our
facebook page
Please make sure that you read our cancellation policy before you make a booking