Event Details
Below are the details of the event you selected:
Whitby Leisure Day
Venue: Whitby
Saturday 17 Apr 2021
Tickets Remaining: 20+
---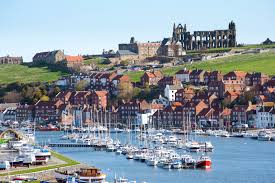 Coach departs from Spalding at 8am, departs from Whitby at 5.30pm
A town of contrasts. Fish and chips and ice cream; history and culture; vampires and Goths: it's all on offer at Whitby, one of the North East coast's best-loved seaside towns. Whitby wallows in history, including fishing, the jet industry (did you know that it's still the best place in the world to find the gleaming black gemstone so beloved by the Victorians?), Captain Cook (who was born nearby, and whose famous ship the Endeavour was Whitby-built) and whaling. And its literary connections – Bram Stoker's famous Dracula features the town, with the vampire first coming ashore here from Transylvania in the guise of a black dog – have inspired the world famous Goth Festival, which now takes place twice a year, in the spring and around Hallowe'en.
For up to date information on all our events please visit our
facebook page
Please make sure that you read our cancellation policy before you make a booking