Event Details
Below are the details of the event you selected:
Bridlington Leisure Day
Venue: Bridlington
Sunday 23 May 2021
Tickets Remaining: 20+
---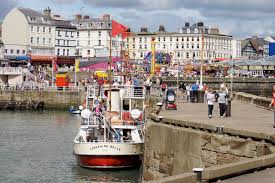 Coach departs from Spalding at 8am, departs from Bridlington at 5.30pm
Glorious clean beaches, history galore, sporting fun, independent shops, great entertainment and amazing nature, in Bridlington there really is something for everyone, whatever the weather. Bridlington's pre-roman harbour and characterful Old Town are must-sees for any history buff, being home to the beautiful Augustinian Priory, Bayle Museum and Harbour Heritage Museum. For nature lovers, going on a seashore safari, a boat trip around the bay or bird watching at Bempton Cliffs are all experiences not to be missed. For lively and energetic endeavours, East Riding Leisure Bridlington is boasting with high Tec fun and fitness including swimming, climbing and cycling- all under one roof, and Bridlington Spa hosts the best dance, comedy and music performers. With all this at hand you will never be short of something to do, come rain or shine.
For up to date information on all our events please visit our
facebook page
Please make sure that you read our cancellation policy before you make a booking