Event Details
Below are the details of the event you selected:
Leeds Castle
Venue: Maidstone, Kent
Sunday 11 Apr 2021
Tickets Remaining: 20+
Ticket Prices:
up to 3 yrs

£29.00

4 - 15 yrs

£44.00

16 - 59 yrs

£48.00

60+ yrs

£47.00
---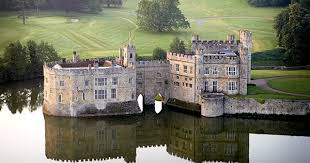 All prices include castle, gardens, attractions and coach
Coach departs from Spalding at 8am
Just 4 miles south of Maidstone, Leeds Castle is one of the best preserved historic castles in South East England, as well as one of the most iconic. The castle is set in over 500 acres of lush green parkland and is ideal for long relaxing strolls and picnics. Dating back to 1119, Leeds Castle has been altered, rebuilt and added to over the past 900 years. You'll find medieval gatehouses and Norman foundations, Tudor towers and a Gloriette updated during Henry VIII's reign, as well as 19th century additions. All of this was lovingly restored during the mid-20th Century by Lady Baillie, the last private owner of Leeds Castle. Not only was the stonework revived to its former glory, but Lady Baillie also filled Leeds Castle with a stunning and somewhat eclectic range of antiques, paintings and tapestries. Not surprisingly, this opulent home used to be a hit with film stars, royalty and politicians who were frequently invited to the many parties. There are also plenty of attractions to keep the kids and everyone else entertained for an entire day. There's castle-themed playgrounds, falconry displays, a maze and underground grotto.
For up to date information on all our events please visit our
facebook page
Please make sure that you read our cancellation policy before you make a booking