Event Details
Below are the details of the event you selected:
Oxford Leisure Day
Venue: Oxford
Saturday 10 Apr 2021
Tickets Remaining: 20+
---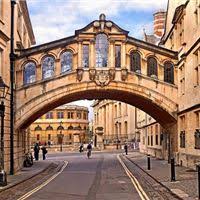 Coach departs from Spalding at 8am, departs from Oxford at 5.30pm
There's a broad range of things to do in Oxford. They include discovering the history and heritage of a city that is home to 1,500 listed buildings from every major period of British architectural history from the 11th century onwards. The centre looks like an enchanted fairytale city – no wonder Oxford is a firm favourite of filmmakers from all over the world and has inspired countless famous writers over the centuries. Oxford is flat and compact, with many of its major attractions, such as the University of Oxford and its 38 colleges; Bodleian Library, the museums, and Oxford Castle Unlocked right in the centre – perfect to explore on foot. Oxford is a favourite filming location for many famous TV shows, such as Inspector Morse and movies filmed in the city. Retrace the steps of Harry Potter in Oxford with your family or friends. See the Tudor dining hall at Christ Church that inspired the Hogwarts Great Hall, as well as the staircase that was used several times during the films. Even though neither of the Alice in Wonderland films were ever made in Oxfordshire, Oxford was where author Lewis Carol met little Alice and where the whole story began! Westgate Oxford is Oxford's newest shopping and leisure experience located in the heart of Oxford and is home to prestigious global brands, inventive and eclectic restaurants and cafes, a five-screen boutique cinema and sophisticated rooftop bars and dining.
For up to date information on all our events please visit our
facebook page
Please make sure that you read the cancellation policy before you make a booking