Event Details
Below are the details of the event you selected:
Bakewell and Matlock Bath
Venue: Bakewell & Matlock Bath
Sunday 08 Aug 2021
Tickets Remaining: 15
---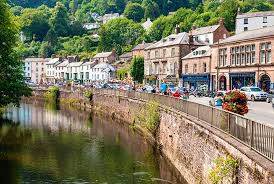 Coach departs from Spalding at 8.30am
Our first stop will be Bakewell. Bakewell is a beautiful, small market town and major tourist attraction, situated on the River Wye in Derbyshire and in the heart of the Peak District. Bakewell attracts many tourists both local and from abroad to the large town centre which is busy all year round with plenty of attractions including gardens, museums,arts and crafts, pubs, coffee shops, and numerous shops selling books, clothes and gifts. The famous Bakewell pudding was invented accidentally at the Rutland Hotel, when a cook misinterpreted instructions and poured egg mixture over the jam instead of mixing it in the pastry and what should have been a tart was now a pudding. Bakewell puddings can be bought at several shops and coffee houses in the town centre. The Hotel also has a literary connection in that Jane Austin is reputed to have stayed at the hotel whilst writing Pride and Predudice. Bakewell has been identified as Lambton. Early afternoon we will make our way to Matlock Bath. Developed as one of the country's first tourist destinations, Matlock Bath in Derbyshire retains much of the character and interest that impressed early visitors. 1.5 miles south of the town of Matlock, on the busy A6, Matlock Bath is set in the beautiful gorge of the river Derwent, with attractive riverside gardens, wooded hillsides and rocky limestone crags. A popular tourist destination since the late 17th Century when the spa waters were discovered, its' heyday was in Victorian, times when it became known as "Little Switzerland" by the poet, Lord Byron. A popular destination for families, bikers and fun seekers, there are plenty of things to do and see. The Grand Pavilion houses a Tourist Point and the Peak District Mining Museum. There is also an aquarium and a photographic museum in the village. The Riverside Gardens and Lovers Walks offer gentle strolls away from the crowds.

For up to date information on all our events please visit our
facebook page
Please make sure that you read our cancellation policy before you make a booking