Event Details
Below are the details of the event you selected:
Yorkshire Air Museum & Allied Air Forces Memorial
Venue: RAF Elvington
Sunday 18 Apr 2021
Tickets Remaining: 20+
Ticket Prices:
up to 4 yrs

£24.00

5 - 15 yrs

£28.00

16+ yrs

£31.00
---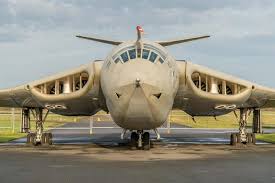 Price includes entrance and coach
Coach departs from Spalding at 8.30am
This unique Museum is dedicated to preserving the memory of allied aircrews of all nations, from WWI to the present day and is based on an authentic WWII Bomber Command base, the only such station to be operated by French RAF Bomber Command Squadrons. Experience the tremendous atmosphere of this award-winning attraction whilst admiring fascinating displays, such as the superb Bomber Command exhibition, restored Control Tower, Air Gunners Room, Archives & Uniform Displays, Airborne Forces Display, Squadron Memorial Rooms and much more. Our attractive Memorial Gardens offer a tranquil place to reflect on those who gave their lives in defence of the nation. The superb 'Pioneers of Aviation' exhibition features the work of famous figures from the aviation world who had Yorkshire connections, including Sir George Cayley, Robert Blackburn, Amy Johnson and Sir Barnes Wallis. Newly opened in March 2016 is the fascinating "Gas Bags to Super Zeppelins – Terror from the Sky" exhibition, charting the development of lighter-than-air flight and the use of airships during WWI. See Yorkshire's pioneering Cayley Glider along with the Wright Flyer, unique Halifax Bomber, fighters made famous in the Battle of Britain such as the Hawker Hurricane and Supermarine Spitfire, Mosquito Nightfighter, and modern jets such as the Mirage III and Tornado GR4 taking us into the supersonic age! We now have 7 live jet and propeller aircraft within the collection, from WWI fighters to the WWII Douglas Dakota and the mighty jets with the Yorkshire built Blackburn Buccaneer and Nimrod MR2 and Victor V-bomber. The excellent cafe provides hot and cold meals, snacks and refreshments in an atmospheric setting, reminiscent of a war-time 'NAAFI' - the perfect place to take a break during your visit.
For up to date information on all our events please visit our
facebook page
Please make sure that you read our cancellation policy before you make a booking