Event Details
Below are the details of the event you selected:
Thriplow Daffodil Weekend and Country Fair
Venue: Thriplow, Cambs
Sunday 29 Mar 2020
Tickets Remaining: 20+
Ticket Prices:
up to 15 yrs

£22.00

16+ yrs

£27.00
---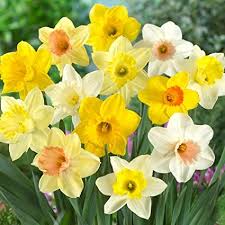 Prices include entry and coach
Coach departs from Spalding at 10am
Thriplow Daffodil Weekend & Country Fair is a traditional countryfair providing wholesome family entertainment in a beautiful village setting.Our visitors tell us it's the unique Thriplow welcome combined with the lovelyvillage location that keeps them coming back year after year. There's so muchto do and see, it's easy to spend the whole day walking around the villageentertainments. Every year, upto 14,000 people visit Thriplow to experience the warm and friendly atmosphereof our Daffodil Weekend charity fundraising event, run entirely by volunteers. Overtwo days, visitors walk the car-free village to look at the daffodil displays,visit the attractions and open gardens, and potter around the stalls.Refreshments are served in the tea rooms with homemade cakes and sandwiches, ordelicious hot street food can be eaten in The Taste of Thriplow while listeningto live music. For months beforehand and over the weekend itself, virtuallyeveryone in the village (and many neighbouring villagers) volunteers to helporganise the event – be it baking cakes, helping serve teas, working in the carpark or picking up litter at the end of the day. Every year, the exceptionalThriplow and its surrounding communities work hard to pull off one of the bestloved charity events in Cambridgeshire.
For up to date information on all our events please visit our facebook page

Please make sure that you read our cancellation policy before you make a booking