Event Details
Below are the details of the event you selected:
Twycross Zoo
Venue: Atherstone
Saturday 24 Apr 2021
Tickets Remaining: 20+
Ticket Prices:
up to 1 yrs

£23.00

2 - 16 yrs

£35.00

17 - 59 yrs

£38.00

60+ yrs

£36.00
---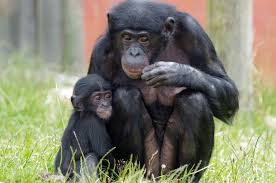 All prices include entrance and coach
Coach departs from Spalding at 8am
Set in more than 80 acres, we have around 500 animals of almost 100 species to see, including many endangered animals and also native species in the Zoo's Nature Reserve. The Zoo was founded in 1963 by pet shop owners Molly Badham and Natalie Evans, after the pair's increasing zoological collection outgrew their three-quarter-acre site in Hints, Staffordshire. Twycross Zoo is now renowned as a World Primate Centre and has a wide variety of monkeys and apes including the UK's only group of bonobos. We have breeding groups of many endangered primate species so we often have babies and toddlers playing around in our great ape groups, and in many of our monkey groups. We also hold a range of other species including giraffes, snow leopards, penguins, meerkats, tapirs, kangaroos, snakes, flamingos and the world's rarest big cat, the Amur leopard, plus more. You can walk with our ring-tailed lemurs in their walk-through enclosure; see our troop of emperor tamarins leap above your head in their treetop exhibit, and watch our Humboldt penguins take their daily walk. Watch 4 species of gibbon swing around in Gibbon Forest, and see all 4 great apes; gorilla, orangutan, chimpanzee and the UK's only group of bonobos. Feed the lorikeets, walk through Butterfly Forest, watch the Penguin Parade, listen to our regular talks and feeds. There's an indoor soft play area, outdoor play areas and a huge Wet & Wild water play area – so don't forget a towel!
For up to date information on all our events please visit our
facebook page
Please make sure that you read our cancellation policy before you make a booking