Event Details
Below are the details of the event you selected:
The Knitting and Stitching Show
Venue: Alexandra Palace, London
Sunday 14 Oct 2018
Tickets Remaining: 20+
Ticket Prices:
up to 4 yrs

£27.00

5 - 18 yrs

£33.00

19+ yrs

£38.00
---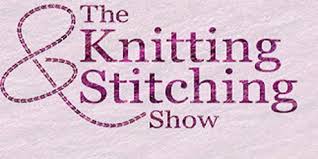 All prices include entrance and coach
Coach departs from Spalding at 8.30am
The Knitting & Stitching Shows are the definitive events for anyone with a love of textile based craft. The Autumn show at the iconic Alexandra Palace is the biggest textile event in the UK, with hundreds of workshops, demonstrations, interactive features, professionally curated galleries, as well as 300 of our most loved exhibitors selling specialist craft supplies. Spend a day re-stocking your yarn stash, learning to knit, mastering the art of tailoring and more. There has never been a better excuse to get involved in craft!
For up to date information on all our events please visit our
facebook page