Event Details
Below are the details of the event you selected:
RAF in Concert Centenary Tour
Venue: Royal Concert Hall, Nottingham
Saturday 27 Oct 2018
Tickets Remaining: 16
---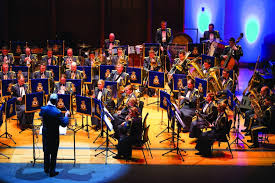 Price includes seat in the stalls and coach
Coach departs from Spalding at 11.30am
Join us for a rousing centenary salute to our Royal Air Force with the Band of the RAF College. Prepare to be taken on an exciting journey charting the development of the Royal Air Force from its formation in 1918 through to the present day and beyond! You'll be treated to a range of rousing military marches, toe-tapping big band numbers and timeless classical pieces in this once-in-a-lifetime celebration. The concert is part of the official RAF100 series of events.
For up to date information on all our events please visit our
facebook page