Event Details
Below are the details of the event you selected:
International Bomber Command Centre
Venue: Canwick, Lincoln
Sunday 30 Sep 2018
Tickets Remaining: 20+
Ticket Prices:
up to 4 yrs

£21.00

5 - 18 yrs

£25.00

19+ yrs

£27.00
---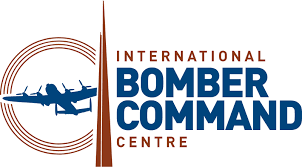 All prices include entrance to exhibition, guided tour and coach
Coach departs from Spalding at 11.30am
The International Bomber Command Centre (IBCC) is a world-class facility to serve as a point for recognition, remembrance and reconciliation for Bomber Command. Providing the most comprehensive record of the Command in the world, the IBCC ensures that generations to come can learn of their vital role in protecting the freedom we enjoy today. The IBCC provides a world-class facility acknowledging the efforts, sacrifices and commitment of the men and women, from 62 different nations, who came together in Bomber Command during WWII. The project also covers the stories of those who suffered as a result of the bombing campaigns and those whose survival was guaranteed by the humanitarian operations of Bomber Command. During WWII over a million men and women served or supported Bomber Command. They came from 62 nations across the world and were united in their efforts to protect the freedom we enjoy today. The service included Aircrew, Ground Crew, Women's Auxiliary Air Force, Auxiliary Air Transport, Auxiliary Transport Services, NAAFI and many others. Bomber Command suffered the highest losses of any unit during WWII but have struggled for recognition. Every member of Bomber Command aircrew was a volunteer. The average age at death was only 23. Our aims are to remember the thousands of men and women from across the world who were part of Bomber Command's efforts during WWII, to educate the generations of today and those who follow, about the individuals who served with Bomber Command and the sacrifices they made to preserve our freedom, to allow individuals across the world to discover more about Bomber Command and those who served it, through their experiences as told by letters, diaries and memories, to tell the stories of those affected by the bombing campaigns across Europe. The Walls of Names at the IBCC carry the names of almost 58,000 men and women who lost their lives whilst serving Bomber Command.
For up to date information on all our events please visit our
facebook page