Event Details
Below are the details of the event you selected:
Waverley Paddle Steamer
SOLD OUT
Please contact us to be put on the waiting list in case of cancellations
Venue: Gravesend to Tower Bridge and Return
Friday 21 Sep 2018
Tickets Remaining: 0
Ticket Prices:
up to 4 yrs

£29.00

5 - 17 yrs

£47.00

18 - 59 yrs

£62.00

60+ yrs

£60.00
---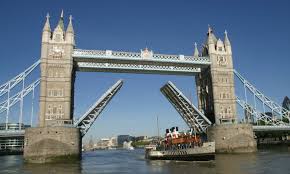 All prices include return trip from Gravesend to Tower Bridge and coach
Coach departs from Spalding at 9.30am
Waverley is the last sea-going paddle steamer in the world. Magnificently restored with towering funnels, timber decks, gleaming varnish and brass. See and hear the mighty engines – they will provide a whiff of nostalgia for some but are sure to impress all! There is no finer cruise on the Thames than this! The spectacle of Tower Bridge, built in 1894, opening especially for you is something that you will always remember. You will also enjoy the informative and fascinating commentary that tells stories of the heritage of London's river. Along the way you pass through the Thames Flood Barrier, see the Millennium Dome, the historic waterfront at Greenwich, and the dramatic buildings at Canary Wharf. Waverley has a restaurant, two lounge bars and a tea room. The restaurant serves a choice of 3 hot meals for lunch and dinner and a selection of sandwiches, soups and snack throughout the day. You can pre-book your meal and guarantee your seat and time by calling 0845 130 4647. The reservation fee is £1 per person. We would require your meal choice and payment in advance. Your card will be charged the day prior to the sailing, You can also book a meal on the ship on the day information will be provided on board on how to do this. Please note that on busy sailings, you may be asked to vacate your table after you have finished your meal. The catering outlets are unable to accept Credit Cards, however cashback can be obtained from the Purser's office on board at a charge of £1.50 per transaction.
For up to date information on all our events please visit our
facebook page