Event Details
Below are the details of the event you selected:
Bury St Edmunds Christmas Market
Venue: Bury St Edmunds
Friday 23 Nov 2018
Tickets Remaining: 17
---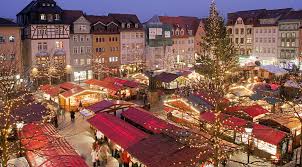 Departing from Spalding at 8am, departing from Bury St Edmunds at 3.30pm
As well as the 300-plus stalls at our Christmas market you will findhistorical stall in Moyse's Hall museum, a typical Christmas bazaar in StEdmundsbury Cathedral and a traditional street market in the town centre. Putthis together with the unique shopping experience Bury St Edmunds offers, andyou have a shoppers' paradise. Eating and drinking is easy – delicious streetfood and mulled wine to enjoy while you browse the stalls, quaint cafes andtearooms for homemade cakes, award winning restaurants for something moresubstantial and traditional pubs given a warm Suffolk welcome. Many places areopen specially to provide refreshments, seating and toilets during the Fayre.
For up to date information on all our events please visit our
facebook page