Event Details
Below are the details of the event you selected:
The Royal Courts of Justice
Venue: Strand, London
Wednesday 25 Jul 2018
Tickets Remaining: 20+
---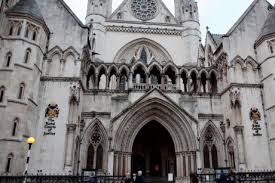 Price includes tour and coach
Coach departs from Spalding at 8.30am
This engaging talk and tour allows you to step into the fascinating world of the English and Welsh justice system. Absorb the history of this stunning building opened in 1882 by Queen Victoria. Admire the Court's spectacular architecture and Great Hall. Be captivated by the working court rooms, which hear high profile cases to this day! Tours include a guided walk through just some of the 3.5 miles of corridors taking in the Great Hall, Costume Gallery and Painted Room. You will also visit a courtroom and learn more about the legal system. Tour Highlights include, The Great Hall, Viewing of original court documents relating to 'Guy Fawkes' from year 1605, Exhibition of legal costumes, History about the fabulous Art, including works by Wright, Lawrence and Shee, History of the RCJ's famous cases and Inquiries. Subject to the cases being heard on the day of your tour, you may have the opportunity to view a live case from the public gallery.
For up to date information on all our events please visit our
facebook page