Event Details
Below are the details of the event you selected:
National Memorial Arboretum
Venue: Alrewas, Burton on Trent
Saturday 21 Apr 2018
Tickets Remaining: 20+
---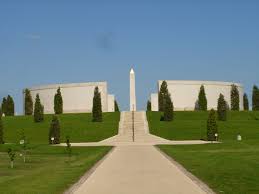 Price includes entrance to the Landscapes of Life Exhibition, Audio Guide and coach
Coach departs from Spalding at 8.30am
The Arboretum is home to over 300 thought-provoking memorials, each with a story to be discovered. The memorials are diverse in nature, rich in symbolism and collectively represent a broad population of society from military associations, charitable organisations, emergency services, fraternity groups and individuals. Each year new memorials are added so there's always something new to see. The Landscapes of Life Exhibition is at the heart of our Remembrance Centre. In the exhibition visitors can journey through the history of Remembrance, experience the Arboretum through the seasons and leave a personal tribute or shared anecdote in our memory booth. Included within your ticket price is use of an Arboretum Audio guide which interprets over 90 of the memorials around our site.
For up to date information on all our events please visit our
facebook page