Event Details
Below are the details of the event you selected:
Stratford-Upon-Avon
Venue: Stratford-Upon-Avon
Saturday 15 Sep 2018
Tickets Remaining: 20+
---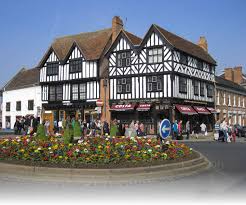 Coach departs from Spalding at 8.30am
Visit Stratford-upon-Avon, a world class destination, famous for being the birthplace of William Shakespeare. Stratford-upon-Avon is internationally renowned for the Royal Shakespeare Company and the Shakespeare houses: five beautifully preserved Tudor homes and gardens which are all directly linked with William Shakespeare and his family. Stratford-upon-Avon is a quintessentially pretty English town and a stroll through the streets lined with historic buildings, is a wonderful way to while away the hours. The River Avon runs through the heart of this historic town, so why not visit and soak up the atmosphere of this buzzing cultural town riverside and either take a boat trip or simply relax with a picnic and enjoy the river views. Well known for a fantastic variety of restaurants, bars and tea-rooms, foodies will be spoilt for choice with the selection of fine dining options on offer. Stratford-upon-Avon is a thriving market town. For all year round shopping there is a great variety for shops from independent retailers, to well-known high street names.
For up to date information on all our events please visit our
facebook page