Event Details
Below are the details of the event you selected:
Dream Girls
Venue: Savoy Theatre, London
Wednesday 04 Oct 2017
Tickets Remaining: 20+
---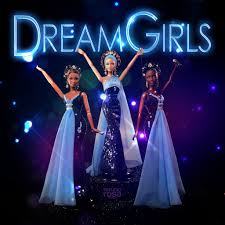 Price includes a Price Band A seat in the stalls and coach
Coach departs from Spalding at 9.30am
After a thirty-five year wait, Dreamgirls finally arrives in London! Featuring the classic songs 'And I Am Telling You I'm Not Going', 'I Am Changing', 'One Night Only' and 'Listen', Dreamgirls follows the journey of a young female singing group from Chicago and will transport you to a revolutionary time in American music history. The trio 'The Dreams', must learn the tough lesson that show business and stardom isn't always as glamorous as it seems. Dreamgirls first opened at the Imperial Theatre, Broadway in the December 1981. In 1982 Dreamgirls won six Tony® awards which included Best Book of a Musical, Best Performance by a Leading Actor in a Musical, Best Performance by a Leading Actress in a Musical (Jennifer Holliday), Best Performance by a Featured Actor in a Musical, Best Choreography and Best Lighting Design. In the same year Jennifer Holliday's recording of Effie's solo 'And I Am Telling You I'm Not Going' reached #1 on the Billboard singles R&B chart and following the success of the show on Broadway, the show began its first US tour in 1983. In December 2006, DreamWorks Pictures and Paramount Pictures produced and released the film Dreamgirls, which won three Golden Globes and two Oscars and starred Beyoncé Knowles, Jamie Foxx, Eddie Murphy and Jennifer Hudson (Academy Award Winner, Best Supporting Actress, 2007). In November 2016 after thirty-five years and 13 awards (including six Tony® Awards, 5 Drama desk Awards and 2 Grammy's), this new production of Dreamgirls finally premiered in the United Kingdom at the Savoy Theatre, Strand, London.
For up to date information on all our events please visit our
facebook page