Event Details
Below are the details of the event you selected:
Buckingham Palace Royal Mews & State Rooms - Spalding Departure
Venue: London
Saturday 12 Aug 2017
Tickets Remaining: 20+
Ticket Prices:
up to 4 yrs

£26.00

5 - 16 yrs

£43.00

17 - 59 yrs

£56.00

60+ yrs

£54.00
---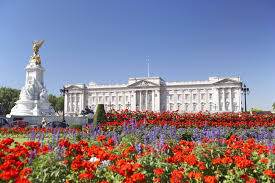 All prices include entrance to the Royal Mews, entrance to the State Rooms and coach
Coach departs from Spalding at 8.30am
The finest working stable in the world, the Royal Mews is responsible for all road travel undertaken by the Royal Family. Take a tour of the Queen's 'garage' and see what it takes to keep the Royal Family on the move! See the beautiful Gold State Coach, used for coronations for nearly 200 years, the stunning Irish State Coach, and the fleet's newest addition, the magnificent Diamond Jubilee State Coach. Visit the working stables where the royal horses live, and learn why different breeds work on different occasions. Take a free guided tour led by a friendly, knowledgeable Royal Mews Warden (April to October only), or a free audio guided tour. Visit Buckingham Palace, the official London residence of the Queen, this summer. Buckingham Palace is one of the world's few remaining working royal palaces - don't miss the chance to see it. Explore the lavishly furnished State Rooms, containing some of the greatest treasures from the Royal Collection. Highlights include: Paintings by Rembrandt, Rubens, Vermeer, Poussin, Canaletto and Claude, Sculpture by Canova and Chantrey, Exquisite examples of Sèvres porcelain, Some of the finest English and French furniture in the world. Royal Gifts, the special exhibition at the Summer Opening of the Palace in 2017, will tell the story of The Queen's reign through a wide-ranging display of official gifts presented to Her Majesty during the past 65 years. With gifts representing every continent, including those from world leaders such as former US President Ronald Reagan, former South African President Nelson Mandela and President Xi Jinping of the People's Republic of China, the exhibition will present a spectacular display of craftsmanship from across the globe.
For up to date information on all our events please visit our
facebook page