Event Details
Below are the details of the event you selected:
Hull - City of Culture
Venue: Hull
Sunday 20 Aug 2017
Tickets Remaining: 20+
---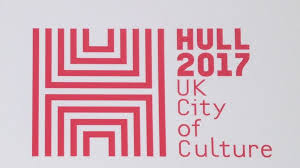 This price includes a short coach tour of the city with a qualified tour guide before dropping off in town.
Coach departs from Spalding at 8am
It is the UK City of Culture in 2017, and as such, is spending £18 million on 365 days of transformative culture. To slightly alter the words of Hull-born poet Stevie Smith, this is a city which is not drowning, but waving. 10 things to do in Hull. Cross the Humber Bridge, it was the longest suspension bridge in the world when it opened. More than 100,000 vehicles use it each week and there's also a walkway for those who want to marvel at this feat of engineering at a rather more sedate pace. Walk the Larkin Trail, the poet spent a large part of his working life in Hull. Those inspired can follow in his footsteps on a walking trail. Marvel at Holy Trinity Church, England's largest parish church (by area), according to the Guiness Book of Records. Stroll through the Old Town, Hull's Old Town may not be large but interesting buildings include the house where William Wilberforce was born, on the original High Street. It was built in around 1660 and is flanked by Georgian Houses built by local merchants. Learn about its fishy history, the Seven Seas Fish Trail takes in 41 humorously located pieces of fishy sculpture made from traditional materials, for example an eel outside the electricity sub station. Climb aboard the Streetlife Museum of Transport, according to TripAdvisor, this is Hull's top visitor attraction. Set sail for the Maritime Museum, exhibits focus on the city's rich history of merchant trade, whaling and fishing. Dive into the world's "best" aquarium, The Deep aquarium claims to be one of the world's best, housing everything from turtles to Nemo clownfish and manta rays. See some world class art, The Ferens Art Gallery includes pieces from David Hockney and Antonio Canaletto.
For up to date information on all our events please visit our
facebook page