Event Details
Below are the details of the event you selected:
Scarborough Leisure Day - Spalding Departure
Venue: Scarborough
Sunday 06 Aug 2017
Tickets Remaining: 20+
---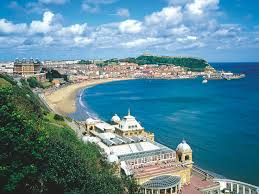 Coach departs from Spalding at 8am.
Since the 17th century Scarborough has been catering for family visitors to the Yorkshire Coast. Its sandy North Beach has been awarded a Blue Flag award for high environmental standards and safety facilities, whilst the golden South Beach attracts visitors with its backdrop of shops, entertainment venues and amusements. Between the town's two beaches is the Scarborough fishing harbour, bustling with boating activity. Above it on the headland is Scarborough Castle, now maintained by English Heritage. During Victorian times Scarborough became a favoured resort, leading to the creation of superb parks and gardens, the Esplanade and the Spa complex. The cliff lift was built for easy access from beach to town, and the shopping centre developed to meet the demand. Scarborough has all the attractions of the traditional English seaside - donkey rides, Punch and Judy shows, amusements, and the Sea Life Marine Sanctuary.
For up to date information on all our events please viit our facebook page